Following on from their blistering singles "The Old New" and "Dandalos", Greece's most exciting new rock act are dropping their debut EP "Dr. Treble". A blend of alternative rock with funk and punk elements, the EP conveys a rebellious spirit and a playful energy through the powerful riffs and the descriptive storytelling of the singer.
"Dr. Treble" is about cutting loose and freeing your inner mischievous demons. Low Treble quote "we wanted to encourage the listeners to stop caring about how they might come across and just give in to their indulgence. Our goal was to create something you can move to, scream to and lose it at the same time!"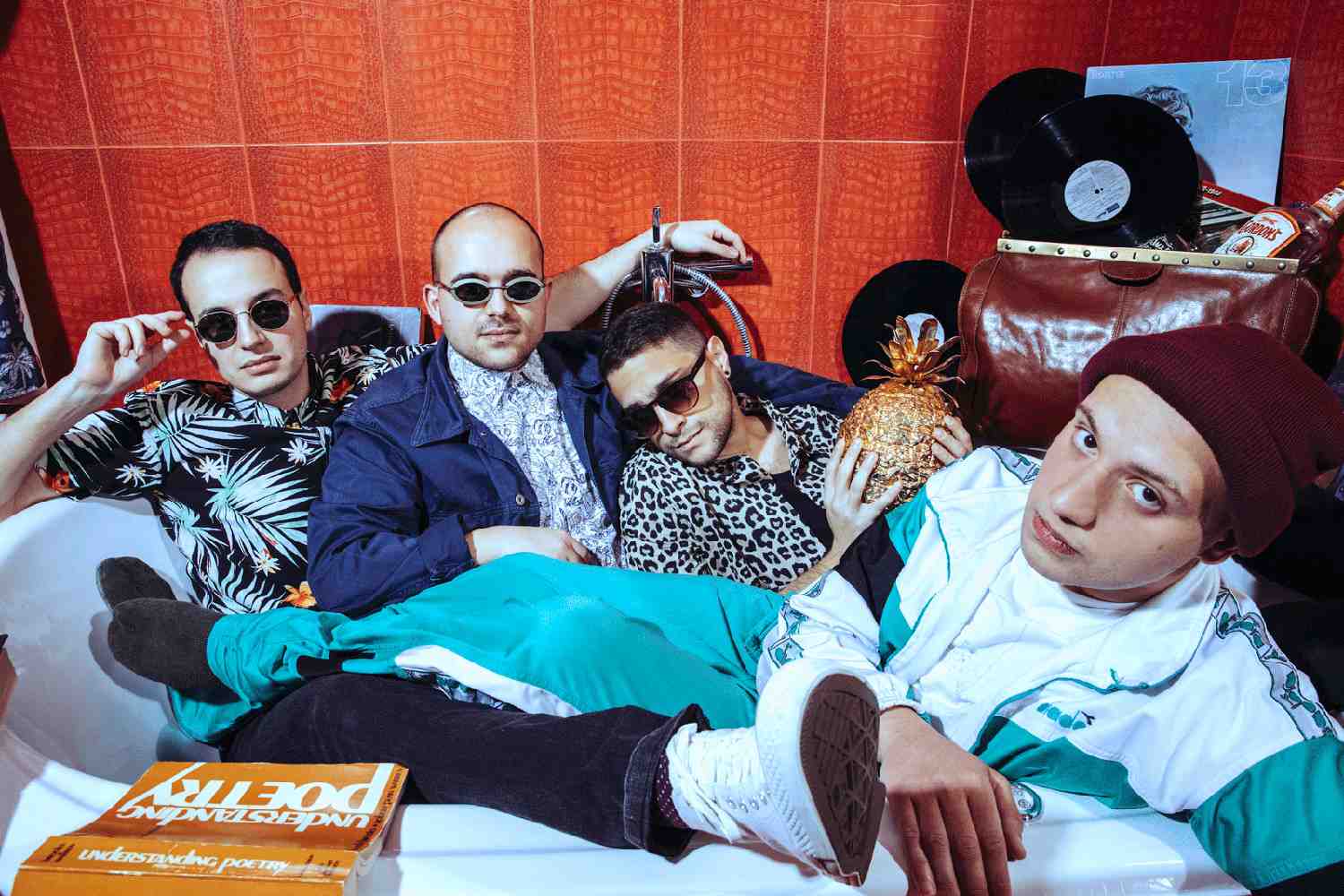 "Dr. Treble" is part of a two-EP project which revolves around two peculiar characters and the interactions between them. This first EP is dominated by the character Dr. Treble and her menacing madness. Low Treble is an audiovisual project that tells surreal stories through music, animation & comics. This is the first EP of a two-part EP project, held together by a dizzying fusion of rock, funk and pop. Dark tales of duality and betrayal weave between the slapped bass and sparkling guitars making for a sound that is as defiant as it is disorientating.Do you think you know how deep the rabbit hole goes? No, neither do they...
TRACKLIST:
1. The Old New
2. Black Widow
3. Dandalos
4. Leave Me Alone
CREDITS:
• Debut EP by Greece's upcoming alternative rock act Low Treble, following their blistering singles "The Old New" and "Dandalos".
• Produced by Alex Archodis
• Mixed by Alex Archdodis & Themistoklis Dimitrakopoulos
• Mastered by Alex Psaroudakis
• Drums & Bass recorded at Otse Music Studio with Nik Logiotatidis
• Artwork by Alkiviadis Koumaros
• For fans of Red Hot Chili Peppers, FallOut Boy, Badflower
MILESTONES:
• Low Treble's debut single has been featured on Noisey, as well as having received support from My Amp Music and Rock At Night.
• Having gigged extensively in Greece, they have supported the likes of Puta Volcano and Planet of Zeus.